Solutions
BridgeNet International provides consulting, support services, and airspace visualization for airports, government agencies and partners throughout the world.
DESIGN
ANALYZE
VISUALIZE
COMMUNICATE

Airports
For nearly 30 years, BridgeNet International staff have provided airport noise and acoustic consulting services to airports around the world. Airport consulting is at the heart of our work and guides many of our innovations across the company. We provide unique solutions for organizations of all sizes, from small general aviation fields to large hub airports. Our team of practitioners includes acoustic, community outreach, NEPA, and CEQA experts.
These services include:
NEPA support
CEQA support
Federal noise studies
Fly Quiet Programs
On-call acoustic services
Noise monitoring and management systems
Aircraft noise modeling
Community outreach programs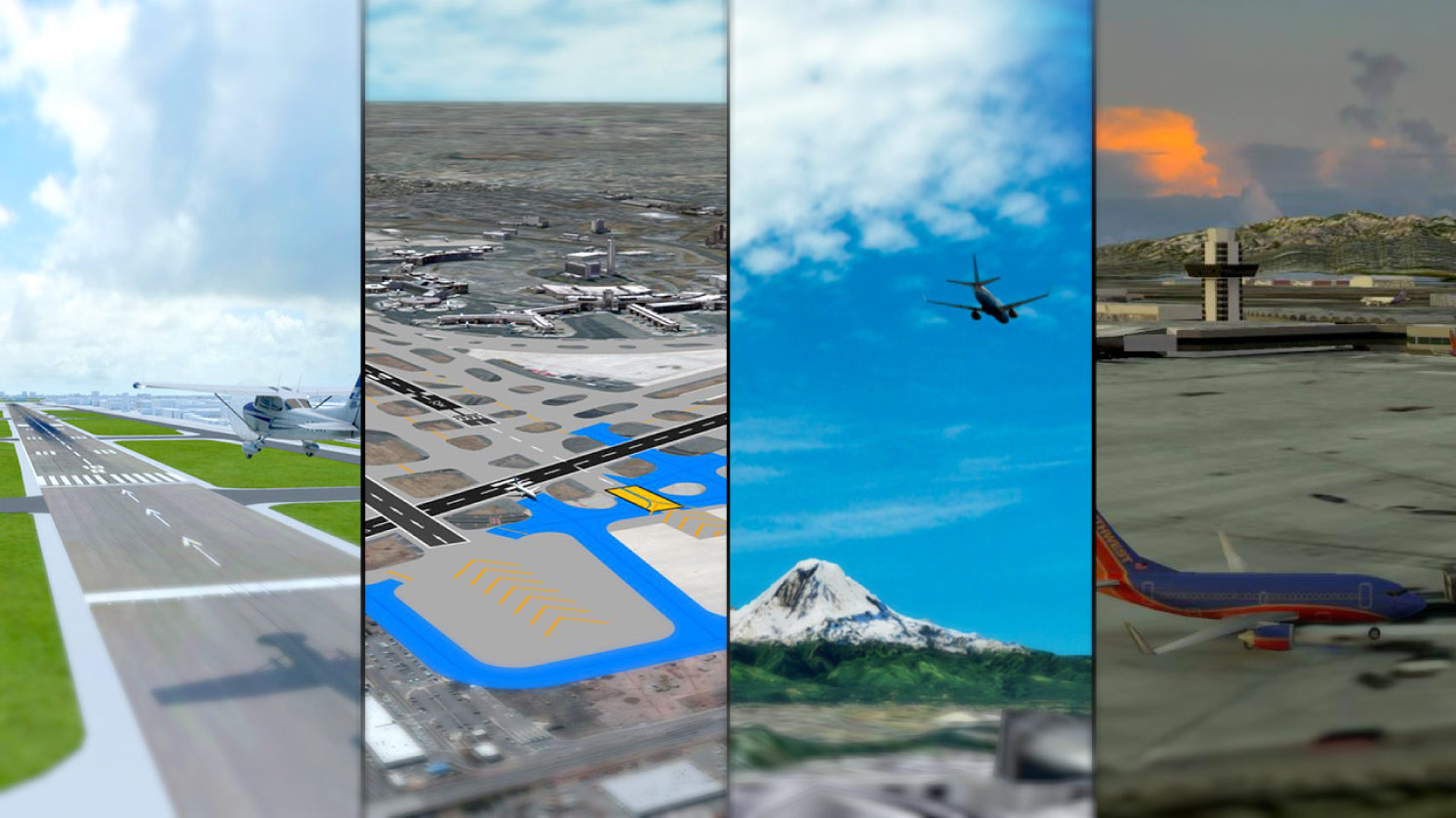 Community Engagement
BridgeNet is an industry leader in live virtual events for the aviation sector. Aviation is one of the industries most impacted by the Global Pandemic – but is also the industry that has the resilience to innovate and move forward. BridgeNet designs and produces large-scale, secure and highly-engaging live events for its aviation clients. We have the technology, expertise, and a proven track record of over 30 high-profile events.
BridgeNet has developed and deployed virtual public meeting solutions that provide a comprehensive and professional result to our customers. More than just a simple Zoom or Teams meeting, our approach combines web-based content and video interaction to simulate the real-world public meeting as closely as possible. Personal interactions including live Q&A, breakout rooms and live language translation options can serve to communicate fully and effectively with members of the public. Meeting the legal requirements of NEPA is also of concern – however, our solution has been used successfully and has met legal scrutiny for several major Federal NEPA projects for the FAA.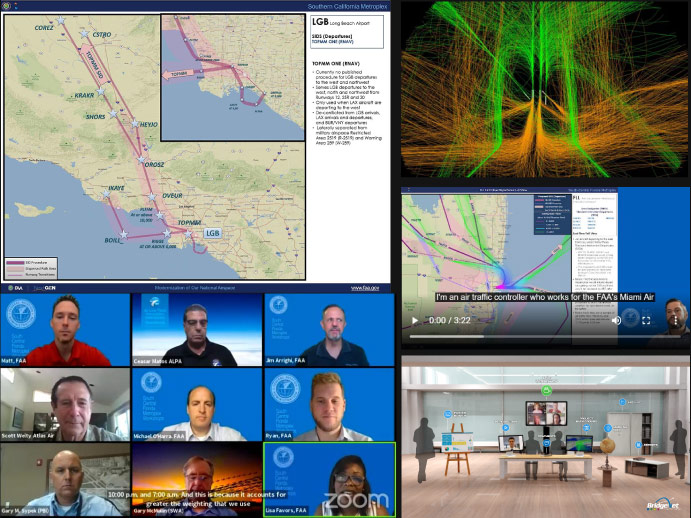 Our solution addresses the three necessary elements for successful virtual engagement:
Technology
Our team is adept at utilizing all available virtual platforms. Each client is unique and we have hosted large scale events on all major commercial platforms. Our team includes in-house IT that is available for all aspects of support, from simple Zoom set up to meeting support for attendees.
Content
BridgeNet staff provide comprehensive services, including client training for on-camera and backstage staff. Appearing on camera can be intimidating; our seasoned staff train experts to be comfortable on camera, as well as backstage staff to manage the live meeting. During the live meeting, our team coordinates the on-camera and backstage staff to provide a seamless event.
Facilitation
BridgeNet's team experience is critical in assisting clients with end-to-end production from the initial kickoff meeting to the final post-event huddle. BridgeNet's staff experience is unparalleled - we are trained public speakers, pilots, former noise officers, IT and acoustic experts. This experience allows us to provide full service capabilities to manage and host large public meetings.
Sustainability
BridgeNet provides full-service greenhouse gas emissions and air quality analysis using FAA's Aviation Environmental Design Tool (AEDT). We have provided these services for large and small airports, as well as used our visualization services to graphically depict "before and after" of how a new flight procedure, using modern satellite-based technology, can reduce emissions.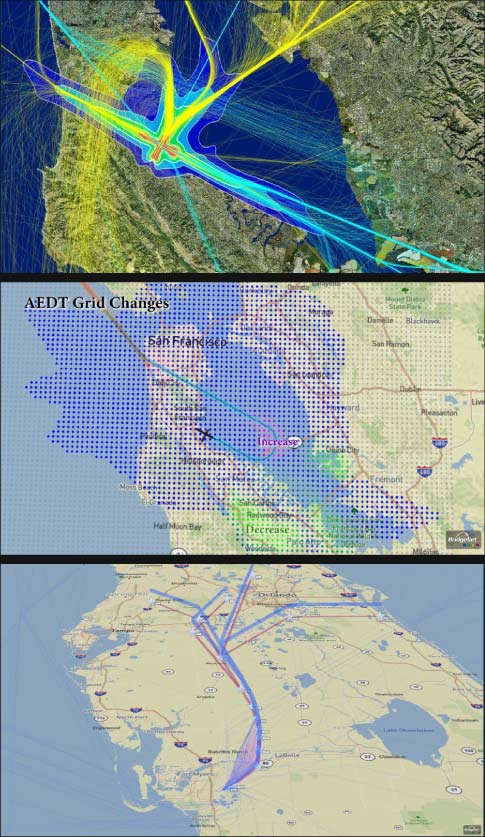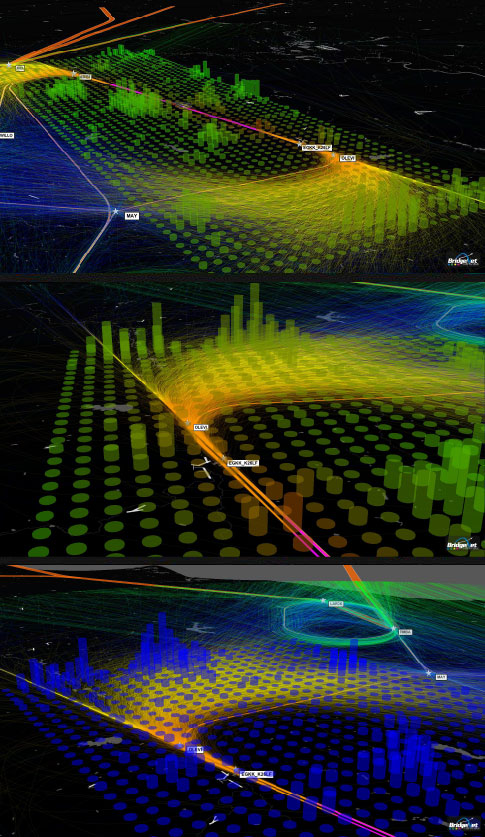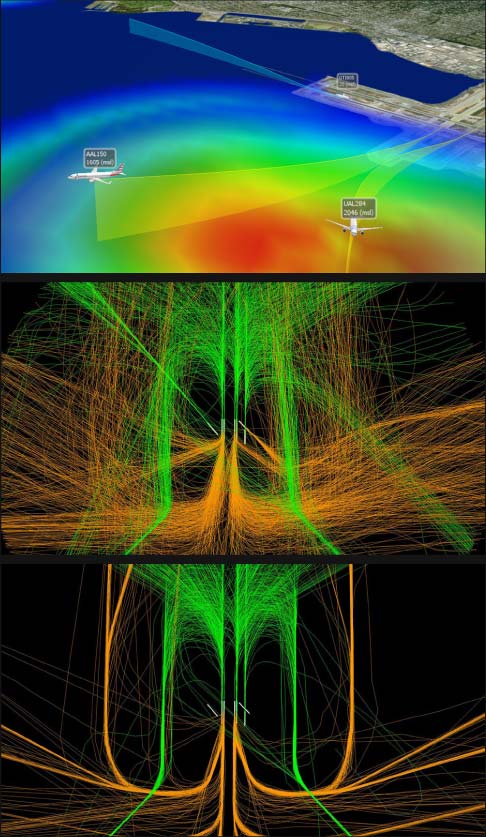 Visualization
BridgeNet was founded on the principle that the data has a story to tell. This principle continues to guide BridgeNet and the services it offers, including a dedicated graphics team. We provide products that are more powerful than ever with the evolution of in-house software and talent to create amazing stories through still and moving 3D pictures. Visual depiction of information seamlessly integrates our technical and graphic art departments. In-house graphic capability allows us to streamline client projects, expediting the products by not requiring a third-party graphics provider.
Building Acoustics
BridgeNet offers a wide variety of noise analysis and measurement services.
We can determine noise barriers and window upgrades needed in order to meet City, County or State noise standards.
We can analyze auditoriums, offices, and other spaces to help ensure an appropriate acoustic environment for speech and music.
We can also analyze the planned Party Wall and Floor/Ceiling assemblies to help ensure adequate partition noise reduction.
We perform field testing (STC and IIC) of common partitions to verify compliance with State requirements.
We provide building inspections to help ensure proper partition construction.
We perform noise measurements to determine noise levels and impacts from existing noise sources.
Our services include analysis and mitigation of noise sources such as traffic, railroads, aircraft, air conditioners, music venues and manufacturing facilities.
NOISE REDUCTION BARRIER
Our engineering department determines any noise barriers and window upgrades needed in order to meet City, County or State noise standards. We provide consultation with developers and architects to help minimize mitigation requirements by applying strategic project design. Pre-construction planning helps avoid costly corrections, and leads to less complaints and better public relations.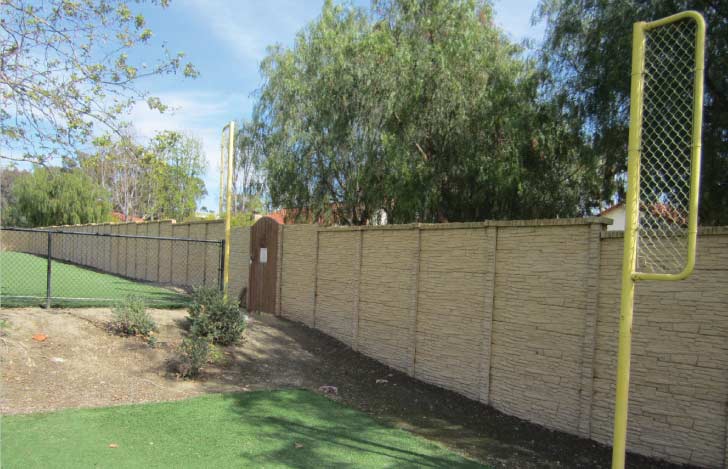 PARTITION DESIGN
Our engineers analyze the planned Party Wall and Floor/Ceiling assemblies, and make recommendations for appropriate partition design. We provide acoustical guidance on noise mitigation for commercial and industrial projects. Our design services include analysis of noise sources such as railroads, aircraft, restaurants, car washes, excercise facilities, music venues and manufacturing facilities.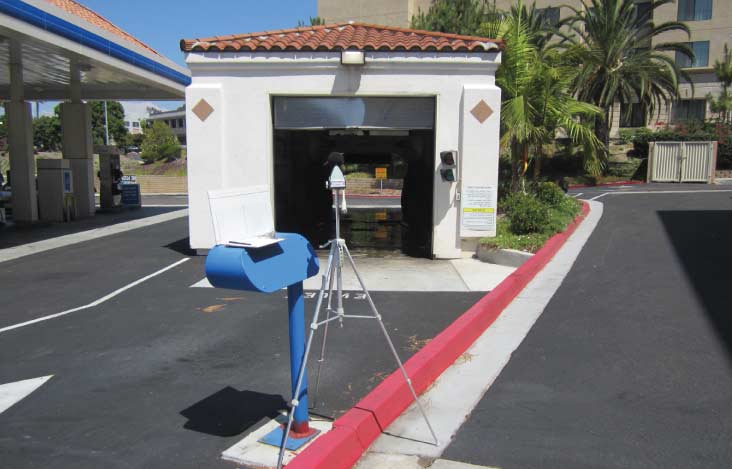 FIELD MEASUREMENTS
Our engineering staff offers a variety of post-construction services, including performing partition inspections and providing recommendations to correct any deficiencies found. We perform testing to demonstrate compliance of Party Wall and Floor/Ceiling assemblies with State requirements. Our firm can also perform noise measurements to determine any impacts from existing noise sources.