VolansWeb®
In addition to our award-winning Volans® desktop application, we also have created a parallel web-based system. Volans Web is a browser-based public display for 3D animated live flight operations, procedures, noise contours and dashboard reports.
VolansWeb allows for various implementations of flight procedure and flight track visualizations to be shown live using only a web browser – a license is not required. One example of this is the FAA's VolansUSA application which was designed to explain flight procedures to the public.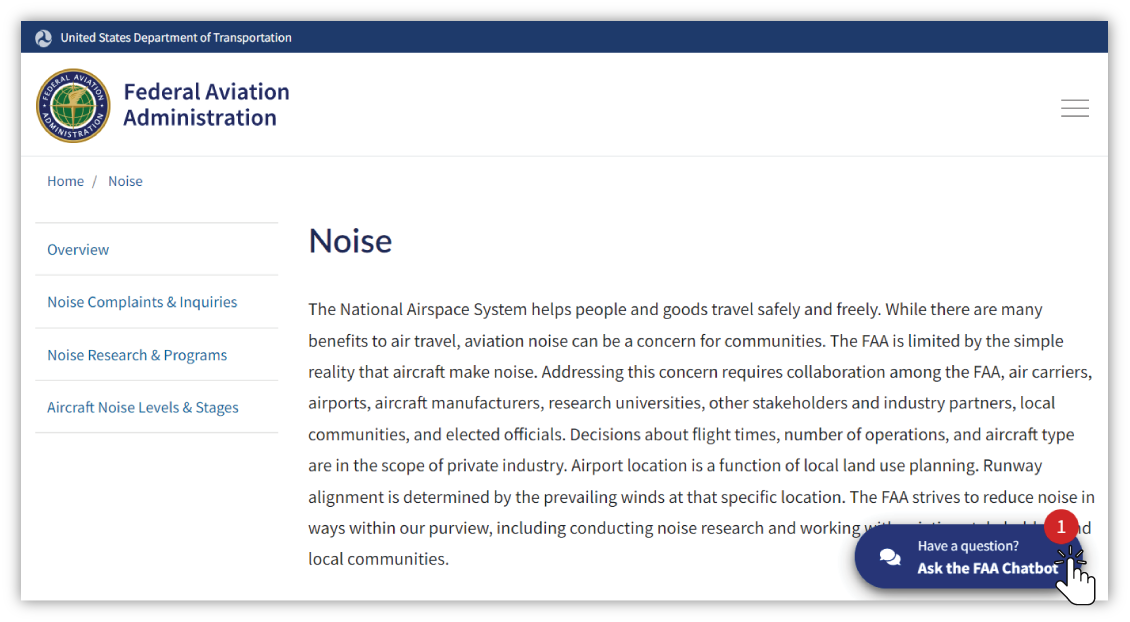 Chatbot
By using the FAA Chatbot to ask a question, or by direct link, the FAA's VolansUSA web app can be accessed. To find the FAA Chatbot, visit https://www.faa.gov/noise then click the blue button at the lower right corner.