Products
Tablet Apps
BridgeNet develops and deploys websites, web apps, and mobile apps. We have the capability to design, publish, and host websites and create custom applications to meet our customer's needs.
FAA Success Stories
An app design for the FAA for internal training of new recruit to understand the new and advance technology of the modern airspace.
Boeing Conference Display
An app designed for both Win and Mac. The window app was running on Boeing's 65" touchscreen TV at conferences, while the Mac provides a portable version for members.
Websites
For the FAA South Central Florida Metroplex Environmental Assessment outreach, we created a website to host content for the public to review before, during, and after a series of intensive virtual public workshops. Workshop registration and public comments were also managed using this website.
https://floridametroplexworkshops.com/workshop.html?sitename=mia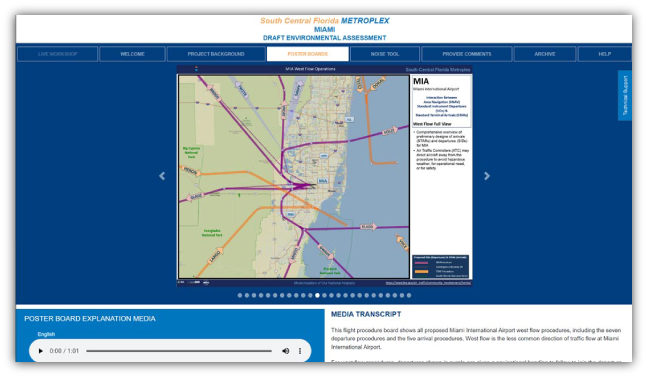 One component of the metroplex website is a noise mapping tool that is currently used by the FAA to display for the public the levels of noise exposure due to a new project. This tool uses the underlying noise data modeled in the FAA's Aviation Environmental Design Tool (AEDT) and visualizes it in an easy to understand format.
https://bridgenet.us/noisetool/ksat/